Community Based Victim Services
The Community Based Victim Services program offers emotional support, court preparation and accompaniment, and assistance in completion of forms to women, children, and men in the Fort St John area who have been victims of sexual and/or violent crimes.
Spousal Assault
Adult Sexual Assault
Child Sexual Assault/Abuse
Historical Sexual Assault/Abuse
Gay/Lesbian Sexual Assault/Abuse
Transgender Sexual Assault/Abuse
Elderly Sexual Assault/Abuse
Criminal Harassment
A Victim Services Coordinator will:
Provide emotional support.
Help prepare you for court.
Accompany you to court.
Help you complete any necessary forms, such as
Victim Impact Statement and Crime Victim
Assistance Program application.
Provide you with information about the criminal
justice system.
Provide you with information on the status of your case.
Provide you with referrals to other services you may require.
Who Provides the Services?
Victim Services Coordinator
For further information about this service, or to access the program, please contact the Victim's Services Worker
If the Worker is unavailable, leave a message and telephone number and you call will be returned, or  you may also email:
The Community Based Victim Services Program is located at:
Community Bridge
10142 - 101st Avenue,
Fort St. John, BC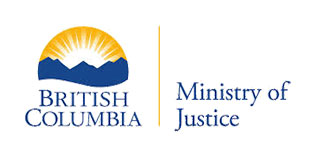 This program has been made possible through assistance from the British Columbia Ministry of Justice.